Dawn Engle
"Chef and humanitarian Michael Ditchfield shares the lessons he has learned from his greatest teachers in life. These voices—full of hard-won wisdom from the people of Ethiopia, Rwanda, the Sudan, and more— make Life's Too Short for Leftovers well worth reading. Inspirational!"
Ryan Scott
"A fascinating journey through the places we've heard about but may never visit—where we send money with little effect, and where our help is still desperately needed. An inspiring recipe for changing the world."
Patrick Gaston
"Michael Ditchfield's new book is a must-read for anyone interested in changing the world for the better. Life's Too Short for Leftovers demystifies how to make positive, sustainable and lasting change in communities around the world."
Blue Ink Review
"Ditchfield shines...the book will inspire readers to want to do their part to become better citizens of the world."
Marta Gabre-Tsadick
"...there is no doubt that his book will leave loving fingerprints on many lives."

Jean-Paul Samputu
"Michael's book will transform people's lives. For those in bondage, it will liberate you. For those who need to be released from anger and resentment, Michael has answers for you. I recommend Life's Too Short for Leftovers for anyone who wants to know more, take action, and enjoy life."
Suzanne Brown
"Ditchfield offers unique and inspirational ideas to act on as we connect with others around this world."


Henry Ansbacher
"Michael is a rare human being. Not only does he possess a kind compassionate spirit—and is always ready for adventure—but he is also able to write about his wide and varied experience in a witty and engaging voice that draws the reader in and delivers remarkable insight for us all."
Kirkus Reviews
"From devastated countryside to comfortable kitchens, the author relates his encounters in clear, confident prose and carefully balances hard facts and statistics about emerging nations with playful observations and hopeful good humor... A series of moving, important stories from a passionate humanitarian..."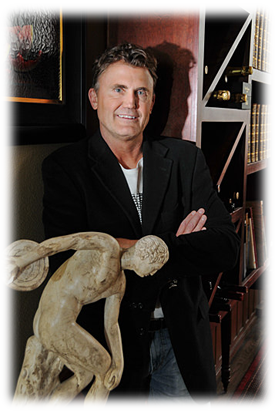 Michael Ditchfield
Life's Too Short for Leftovers — 9 Lessons from a Third World Kitchen
Part inspirational rallying call, part first-person, autobiographical narrative, part eulogy for a treasured friend and mentor, "Life's Too Short for Leftovers" takes the reader on a highly personal journey of self-discovery. Best-selling author Michael Ditchfield's "9 Lessons from a Third World Kitchen" – cleverly presented as courses on a menu – conveys a singular perspective on what it means to be human, and what is required of us as individuals to be active, engaged participants in humanity.
With delightfully dry wit and profound understanding, Ditchfield introduces us to Chef Noel Cunningham – his guide and teacher – along with a kitchen-full of congenial and extraordinarily noble real-life protagonists that have served as both lightning rods and light posts in the author's relentless (albeit sometimes reluctant) pathway toward personal transformation.
Ditchfield is a master storyteller, and his conversational style skillfully relates timeless philosophies to contemporary challenges and opportunities that face Third World countries today. Based on his extensive experience in Africa, Ditchfield brings a generous portion of lucid insights and aha moments to the table, leading the charge toward improved, positive outcomes – in our own lives, and in the lives of others. "Life's Too Short for Leftovers" is a stimulating and memorable must-read for students of Life.